BUSINESS ADVERTISING YOU WILL
WITH OUR AWARD WINNING FILMS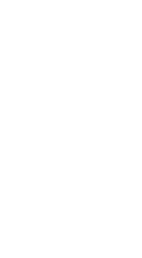 Captivating Story-Telling
People love stories, it's how information has been passed from generation to generation since the beginning of time. We take the time to get to know you, your company, service or product so we can best tell your story through the powerful medium of film and captivate your targeted customer base.
Polished Sound Design
Finding the perfect music track, recording high-quality interview audio and adding foley/ sound fx are essential ingredients to creating engaging video content.
Breathtaking Film
Our experienced cinematographers have both the ability to orchestrate unique and outstanding shots in addition to capturing those special spontaneous moments on film.
Professional Film Editing
Talented editing can make a good video a great video. Pacing, duration, style and grading are all areas we spend time considering before going into a new film production project.
2 Cinematographers (Multi Cam set-up)
Gimbles and Stabilisers to create cinematic footage throughout filming.

4K Filming.

Professional Lighting.

Professional Audio Equipment.

2 x Studio Filming Days for 'How To Video'.

2 x Location Filming Days for Promotional Advertisement (Including off-road and urban riding)
​
* Off-Road Filming would take place within some of Scotlands most dramatic landscapes to add the WOW factor.
​
* Urban Filming would take place within Glasgow or Edinburgh City for some cool modern feels.
​
* Both locations would include filming permits.
​
Fully licensed music tracks for corporate advertising.

Professional Voice Over.

Online delivery.

Custom USB.
Aerial Drone Footage for Promotional Advertisement (PfCO Licensed CAA Approved).

1 x Professional Actor (2 Days) for 'How to Video'.

1 x Professional Bike Rider (2 Days) for Promotional Advertisement.

7 Days Post Editing for both films.
Corporate Package will produce the following advertising films:
1 x 'HOW TO VIDEO' showing how to build the advertised product (Electric Bike) also detailing contents of product and troubleshooting (5-7mins in length).
​
1 x PROMOTIONAL Film of the product (Electric Bike) edited in a modern, creative and cinematic style to provide the client with a fantastic advert targeting their specific customer base (1-2mins in length).
TOTAL COST FOR BOTH FILMS
The following breakdown details individual quote for both films:
​​​
​
1 x 'HOW TO VIDEO' inclusive of filming and post production (and everything included with the corporate package opposite)
​
1 x PROMOTIONAL FILM inclusive of filming and post production (along with everything induced within the corporate package opposite)
- £8,000
​
​
​
​
- £5,500
Remaining outstanding balance will be due upon receipt of final approved films.

Extras required will need to be confirmed upon booking and pre-filming.
​
Terms & conditions/Agreement and Release form will be sent over upon booking.
​
Deposit Invoice will be sent over with all BACS details to secure your booking.
​
Let us know
We would love to hear your thoughts on the above packages that are available to you. Please use this form or alternatively contact us directly.
Select your preferred package?