DICKIE & MOORE THEATRE COMPLETION FILM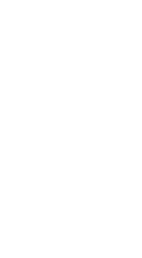 Captivating Story-Telling
People love stories, it's how information has been passed from generation to generation since the beginning of time. We take the time to get to know you, your company, service or product so we can best tell your story through the powerful medium of film and captivate your targeted customer base.
Polished Sound Design
Finding the perfect music track, recording high-quality interview audio and adding foley/ sound fx are essential ingredients to creating engaging video content.
Breathtaking Film
Our experienced cinematographers have both the ability to orchestrate unique and outstanding shots in addition to capturing those special spontaneous moments on film.
Professional Film Editing
Talented editing can make a good video a great video. Pacing, duration, style and grading are all areas we spend time considering before going into a new film production project.
We can provide Dickie & Moore with an engaging and effective film to market, promote and showcase the refurbished theatre at Hairmyres Hospital in a modern and creative way.
The collaboration process between producers, directors, and editors is an essential piece of concept development at Pretty Little Films and through excellent project management and solid strategy, we most certainly can provide Medalin with content that is both highly informative and captivating!
​
This proposal will include all of the following:
​
Pre-Production Meeting and Creative Brief.

1 Director to oversee production.

2 Person Film Crew.

2 Person Editing Team.

Sound Design inclusive of licensed music for commercial and corporate use.

Motion Graphics and text throughout if required.

Professional Voiceover if required.

On Location Filming.

4K Filming Equipment.

Professional Studio Lighting.

3 Days Post Production Editing.

2 rounds of Editing Consultation Pre-Final Export.

Online Delivery.

Finalised Films will be provided on a custom Dickie & Moore USB.
​
​
* We would highly recommend having a voiceover throughout your film as it would be much more engaging to the viewer and will highlight the specifics of the refurbishment much better than just visual content.
​
1 x Promotional Film showcasing the completed refurbishment of Theatre 7, Hairmyres Hospital, East Kilbride.

2 x Social Bite Films if required. *These would be ideal for social media stories/reels, which are proven to be very effective to bringing high traffic to all online mediums.
The below would also be included within the overall price:
20 x 4K High Res Film Stills for use throughout your Website, Brochure and Social Media channels.
Remaining outstanding balance will be due upon receipt of final approved films.

Extras required will need to be confirmed upon booking and pre-filming.
​
Terms & conditions/Agreement and Release form will be sent over upon booking.
​
Deposit Invoice will be sent over with all BACS details to secure your booking.
​
RECENTLY COMMISSIONED PROJECT
We worked with Medalin to produce a series of training videos to launch their new Saphena Anti-Embolism Stocking Range. We took care of the full project starting with the clients brief, taking it all the way through to the final production.

We created a storyboard for this client to highlight some creative ways to help make their film stand out from your average training video along with being fresh, modern and informative.
We hired Pretty Little Films to create a Saphena training video for our range of Anti Embolism Stockings which could be used as a training aid for hospitals around the world. Our initial contact with Kai and Cheryl was via email, whereby we outlined a skeleton brief of our requirements and also how we wanted the video to look. Pretty Little Films responded the same day in order to obtain additional information and also talk us through the process involved, this helped us have a clearer understanding of their requirements and also created a greater understanding of the process, as we were inexperienced in the creating of corporate videos. After our initial chat Kai and Cheryl provided a quote and supplied us with potential dates to begin shooting the content. We accepted the quote, which included everything for the video to be created, location, model, shooting, editing and voice over etc.
​
On the day of the shoot, we arrived at the location and everything was set up and ready to go. We were talked through the story board, the shots which were planned and asked for our feedback throughout the process. The filming took around 4 hours and was handled in a professional manner with both Kai & Cheryl creating an enjoyable atmosphere and experience. Kai and Cheryl ensured that all participants felt at ease with the process and kept everyone informed as the shoot progressed, they also reviewed all content to make sure we were happy with each section of the video.
Once the filming was completed we received still shots and a short highlight video within the timeframe agreed, which was fantastic, as it gave us an insight as to how the final video would look, we also then had some highly professional stills for use on our website. Pretty Little Films then sent us over a range of voice over and affect options for the video, once selected the final process took around 4 weeks for completion. Kai and Cheryl kept us in the loop throughout the whole process and we always knew what was going on.
​
We are delighted with the final product and it has been of huge benefit for our company. Kai and Cheryl were extremely professional throughout and never missed a deadline. Pretty Little Flims delivered a professional and innovative service and fully met our expectations, we do not believe we could have found a better company to partner with in the creation of our new training video.
Moving forward, we would be more than happy to use Pretty Little Films again in the future should the need arise for their services.
David Lawlor
National Sales Manager
Medalin Group Limited
Let us know
We would love to hear your thoughts on the above proposal for a promotional film showcasing Dickie & Moores recent refurbishment of Theatre 7. Please contact us directly at info@prettylittlefilms.co.uk to discuss further.