GALACTICSPA PLANET BATH BOMB ADVERT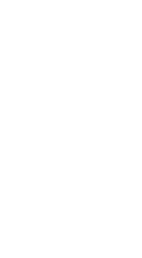 Captivating Story-Telling
We are proud to be able to create content that fits with your identity and allows you to express your brand's personality through film. We take the time to get to know you, your company, service or product so we can best tell your story through the powerful medium of film and captivate your targeted customer base.
Collaboration
Collaboration is key and we always like to involve our clients in the early stages and throughout the whole process of a project to ensure we can exceed expectations!
Breathtaking Film
Our signature cinematic style is part of our unique storytelling approach and we utilise the latest 4K digital cameras, DJI gimbals and drones to create breathtaking footage. Whatever your subject matter, we can help develop the most engaging way to get your message across. Films are the perfect way to inspire people to take action, motivate or influence in ways that no other medium can.
Professional Film Editing
Talented editing can make a good video a great video. Pacing, duration, style and grading are all areas we spend time considering before going into a new film production project. This part of the project is where the film, story and message all come together!
​
​
Your brand is the essence of your business and that's why it's so important to tell your story. We can provide Galacticspa Limited with an eye-catching and engaging promotional advert to market, showcase and engage your target audience in a creative way!
The collaboration process between producers, directors, and editors is an essential piece of concept development at Pretty Little Films and through excellent project management and solid strategy, we most certainly can provide Galacticaspa Limited with content that is both highly informative and captivating!
​
This proposal will include all of the following:
​
Pre-Production Meeting and Creative Brief.

1 Director to oversee production.

2 Person Film Crew.

2 Person Editing Team.

Graphic Design for text throughout films.

Sound Design inclusive of licensed music for commercial and corporate use

1 Model (for luxury bathroom shot).

Location Filming (Luxury bathroom setting within a hotel/studio environment).

4K Filming Equipment.

Professional Studio Lighting.

1 Day Studio Product Filming.

1/2 Day Location Filming.

2 Days Post Production Editing.

2 rounds of Editing Consultation Pre-Final Export.

Online Delivery.

Finalised Films will be provided on a custom Galacticspa Limited USB.
​​
* Films will be exported in .mp4 format and within Amazon's specifications and guidance for video platforms.
​
1 x Galacticspa Planet Bath Bomb Promotional Advert for Amazon and online use (in line with the given brief/storyboard)
The below would also be included within the overall price at no extra cost:
10 x 4K High Res Film Stills for use throughout your Website and Social Media channels.
As discussed via Upwork messages the 'luxury bathroom shoot' will be dependent on current lockdown restrictions. We are able to film and produce the first 23 seconds of the film within our in-house studio and we can also start the editing process straight away on this part of the film. Once we get clearance to hire a space for the bathroom shoot we will be able to have the first draft over to Galacticspa Limited within the proposed 5 working day turn around.
Booking via Pretty Little Films
(Inclusive of Upworks 20% Fee)
* We are not a VAT registered company, so above quotations are exempt from VAT.
Remaining outstanding balance will be due upon receipt of final approved films.

Extras required will need to be confirmed upon booking and pre-filming.
​
Terms & conditions/Agreement and Release form will be sent over upon booking.
​
Deposit Invoice will be sent over with all BACS details to secure your booking.
​
Let us know
We can provide you with a tailored service to make sure that you get the film you want, and our experienced and passionate in-house team of Producers and Creatives ensure that the process is as efficient as possible.
We would love to hear your thoughts on the above proposal for Galacticspa's Planet Bath Bomb Range. Please contact us directly at to discuss further.