BUSINESS ADVERTISING YOU WILL
WITH OUR AWARD WINNING FILMS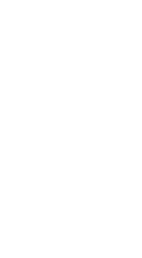 Captivating
Story-Telling
People love stories, it's how information has been passed from generation to generation since the beginning of time. We take the time to get to know you, your company, service or product so we can best tell your story through the powerful medium of film and captivate your targeted customer base.
Collaboration
Collaboration is key and we always like to involve our clients in the early stages and throughout the whole process of a project to ensure we can exceed expectations!
Breathtaking Video
Our signature cinematic filming style is part of our unique storytelling approach! We use the latest 4K digital cameras, DJI gimbals and drones to create breathtaking footage that will stand the test of time. Whatever your subject matter, we can help develop in the most engaging and creative way to get your message across. Films are the perfect way to inspire people to take action, motivate or influence in ways that no other medium can.
Professional Video Editing
Talented editing can make a good video a great video. Story-telling, sound design, style and colour grading are all areas we spend time considering before going into a new film production project. This part of the project is where the film, story and message all come together!
We can provide you with highly engaging, creative and effective visual content to bring forward the main objective of your BRAND, CAMPAIGN or PRODUCT through FILM! We can help bring your vision to life!
​
The collaboration process between producers, directors, and editors is an essential piece of concept development at Pretty Little Films and through excellent PROJECT MANAGEMENT and STRATEGY, we most certainly can provide you with content that is both highly informative and captivating!
​​
Story-boarding

Set Design

Script Supervision

Location Scouting

Casting

Styling/Make-up & Hair

Logistics & Scheduling

Permits​
Commercials

Branded videos

Documentary-style videos

Company Promo videos

Social Media videos
100% In-House Editing

Voiceover Casting

Sound Design

Graphics

Color Correction & Grading
Multiple Formats

Password Protected Proofing

Online Delivery

Branded USB Delivery
Get In Touch
We would love to hear how Pretty Little Films can help bring your vision to life! Contact us directly at info@prettylittlefilms.co.uk for a bespoke price and package to suit what you are looking for!
Have a look at some of our recent work below!
PORTFOLIO OF SPEC COMMERCIALS
Engage your audience with an eye-catching advertisement of your product! Let us bring your story to life through high quality film production.
The below edit is one of Pretty Little Films most recent personal projects that was put together during the summer of 2020 lockdown. A motivational/promotional edit showcasing life during Covid-19.
​
* Pretty Little Films have access to alternative stock footage via Artgrid. Covid-19 Film was constructed and edited with footage from Pretty Little Films and Artgrid Stock Footage, displaying our storytelling, diversity through edit and ultimately the power of film!
​
We were commissioned to produce a series of short films for Glasgow City Heritage Trust around the traditional craft of Signwriting.
​
The clients briefing required a documentary piece along with a highlights film and also a social bite suitable for their YouTube and instagram platforms. They required a film to engage and capture the attention of an ongoing crowdsourcing project that they were launching at the time called 'Ghost Signs'. They wanted the films to capture the full process of this ancient craft and show the expertise and love that goes into this artwork whilst also highlight the process, materials and the technical aspects of this trade.
Full Documentary
12 minute documentary including interview and peice to camera with GCHT's traditional signwriter incorporating cinematic footage from around Glasgow City Centre and of the Artist's Studio.
Highlights Film which was required to share amongst their social media followers, this was exported in various formats to support all platforms.
Social Bite Film created to produce a short sharp engaging film clip to entice their audience to find out more information.