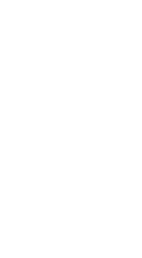 Scotland -
Our Beautiful Home
We absolutely LOVE elopements, especially the ones where you are surrounded by Scotlands awe inspiring, jaw dropping, goosebump giving scenery! We have travelled the length and breadth of Scotland MANY times and we know every wee 'nook and cranny' to take our couples for they AMAZING shots that we all love!
Unique -
And Adventurous
​
So everyone knows the Scottish Highlands can be a little unpredictable and our weather has a mind of its own! But that's why we LOVE it!! The atmosphere and feeling you get standing amongst our misty MOUNTAINS declaring your love for one another, is something you won't get anywhere else! SO grab your hiking boots and lets go on a ADVENTURE!!
Memories -
Through Our Lenses
​
We love being CREATIVE with our filming and editing and what better way to do so than capturing you both saying 'I Do' whilst surrounded by our WILD and wonderful landscape! We LOVE giving our couples something so special to remember how amazing their day was and we realise every Elopement is beautifully different! We always make sure each of our films are unique to suit each of our couples, making sure those little quirks and moments that each couple have together are captured.
​
Intimate -
And Meaningful
​
Who doesn't want a SPONTANEOUS and ROMANTIC wedding ceremony somewhere that you would never have thought POSSIBLE? An elopement can be your very own ADVENUTRE where the both of you declare and commit your love and lives to one another.
Gimbles and Stabilisers to create cinematic footage throughout filming.

4K Filming.

Aerial Footage (PfCo Approved)

Professional Audio Equipment.

Morning Prep (1hr 30mins pre ceremony)

Ceremony.

Cinematic Couple Shoot (approx.2hrs filming)
​
This elopement package would include the following:
​
Highlights Films (up to 5mins long)

Ceremony in Full.

Fully licensed music.

Online delivery.

Custom USB.
​​
If you want us to stay on a wee bit longer and film anything on top of the elopement package...we can!! For example if yous would like to go to a special place or have any specific requests just let us know!
£500 Deposit to secure your date.
Remaining outstanding balance will be due 1 month before the big day.

Extras required will need to be confirmed upon booking.
​
Booking Form and Terms & Conditions will be sent over upon booking.
​
Deposit Invoice will be sent over with all BACS details to secure your booking.
​
Emily + Graeme : Glen Coe, Scottish Highlands
So we had the pleasure of filming Emily and Graeme's wedding back in January 2020 at the wonderful Kinkell Byre in St Andrews and when we heard that these guys were up for a couple shoot in the amazing SCOTTISH HIGHLANDS...we packed our cameras, equipment, hiking boots (and some coffee of course) and jumped in the car to head out on a WONDERFUL adventure with these two amazing souls! Nothing better than dusting the cobwebs off and being amongst mountains and the good old Scottish fresh air!
​
We filmed at a few different locations around Glen Coe in the Scottish Highlands and even made some new local friends at the Kingshouse Hotel...they were very nosey...but VERY cute! Emily and Graeme really wanted some EPIC Scottish scenery in their film and Glen Coe was just the perfect place! We took a stroll along Glen Etive with the famous Buachaille Etive Mòr hanging over us like one of the most magical backdrops you could ever EVER imagine! After a few hours filming, getting rosey cheeks and numb fingers (it was a VERY FRESH Scottish autumn day!) we got back to the office all excited to look over the footage....and it is absolutely BEAUTIFUL!!
​
Come and have a wee look at their beautiful FILM and FILM stills we captured of this happy happy ADVENTURE in our very own breath taking country that we so LUCKILY get to call home!!
EMILY + GRAEME | GLEN COE FILM
EMILY + GRAEME | FILM STILLS GALLERY
Angel + David : Glenapp Castle Elopement
Angel and David got in touch with us to tell us all about their plans to come over to Scotland from San Diego to the wonderful Glenapp Castle for their very own fairytale Scottish elopement! They fully embraced the Scottish weather and had their dream day and we were lucky enough to witness these beautiful humans declare their love for one another with such heartfelt and sincere vows.
​
Keep being absolutely AWESOME Angel and David!!! Your love is one of a kind!
Come and Chat
We would love to hear all about your Scottish ELOPEMENT and if you think we would be the perfect storytellers for your AMAZING day, we can't wait to have a big long chat about what we can do!!
Pretty Little Films 2019 BEST Moments